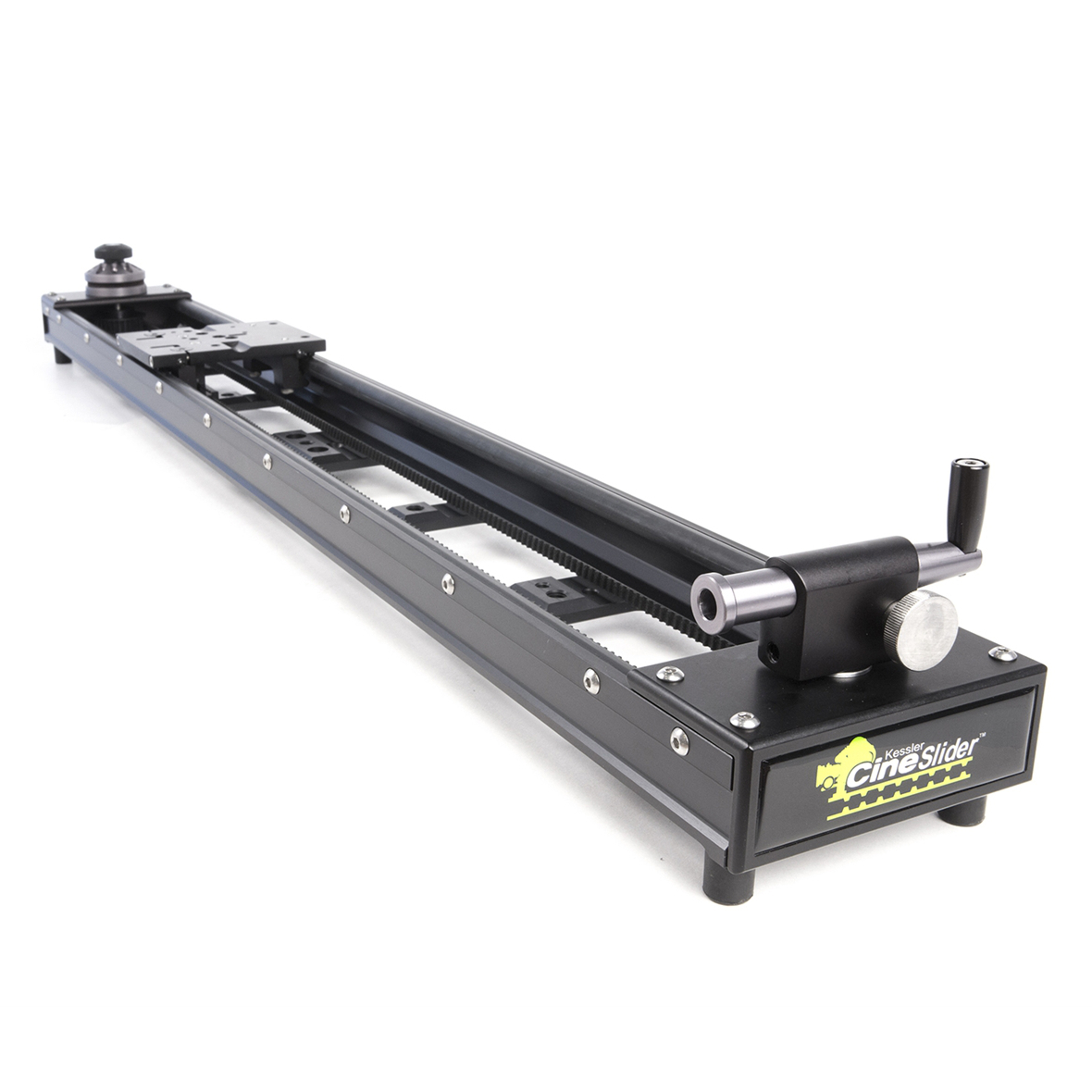 Kessler CineSlider (5')
Included items:
Kessler Adjustable Outrigger Feet
Cineslider 100mm High Hat
75mm Ball Adapter
Kessler Flat Mount Adapter with 3/8" Thread
Technical Specs:
Construction

Reinforced aluminum

Length

60.5" (51" of travel)

Camera Travel Distance

51"

Load Capacity

80 lbs.
Do not center-mount the 5' cineslider (with only one support) - both ends must be supported.

Head Fitting

100mm (and 75mm adapter)

Weight

12 lbs.